One of 3 cavers exploring and excavating a 'new' cave, fell approximately 6m down a pitch deep within the cave concerned, sustaining a suspected fractured femur.
His companions immediately exited the cave to summon assistance before one returned to him, whilst one awaited our arrival to direct us to the site. As an exploration site, the cave was not mapped, nor were the passages of sufficient width to allow extrication of an immobile casualty. Realising this would require major engineering work simultaneously at many places along the length of the cave, as well as fully rigging for rescue, the team called on neighbouring teams and our own reserve Cavers List to assist with making access and egress suitable, and with rigging the cave so that the casualty could be extricated smoothly once access was secured.
In the meantime the casualty was provided care by a team doctor assisted by trained casualty carers, who monitored his condition, as well as packaging him for the eventual extrication. Unfortunately, due to the nature of his injuries, and the extended time needed to create a navigable way out, the casualty succumbed to his injuries and died just prior to the extrication beginning.
The other teams involved included Upper Wharfedale FRA, Swaledale MRT, Calder Valley SRT, Cumbria Mines Rescue (COMRU), our own reserve Cavers List as well as members from Bradford Pothole Club and the Yorkshire Spelio Society. In total, the incident actively involved 94 volunteers for over 17 and a half hours. This includes nearly 70 personnel on site below and above ground as well as personnel involved in providing food and drink, coordinating resources, both human and equipment, and communications. We would also like to extend our thanks to Yorkshire Ambulance Service and YAS HART team and to the Marirtime and Coastguard Agency who remained in close touch in readiness to provide immediate air evacuation in the event of a successful extrication, which sadly was not to be. FATAL
Total hours for all volunteers involved = 1,626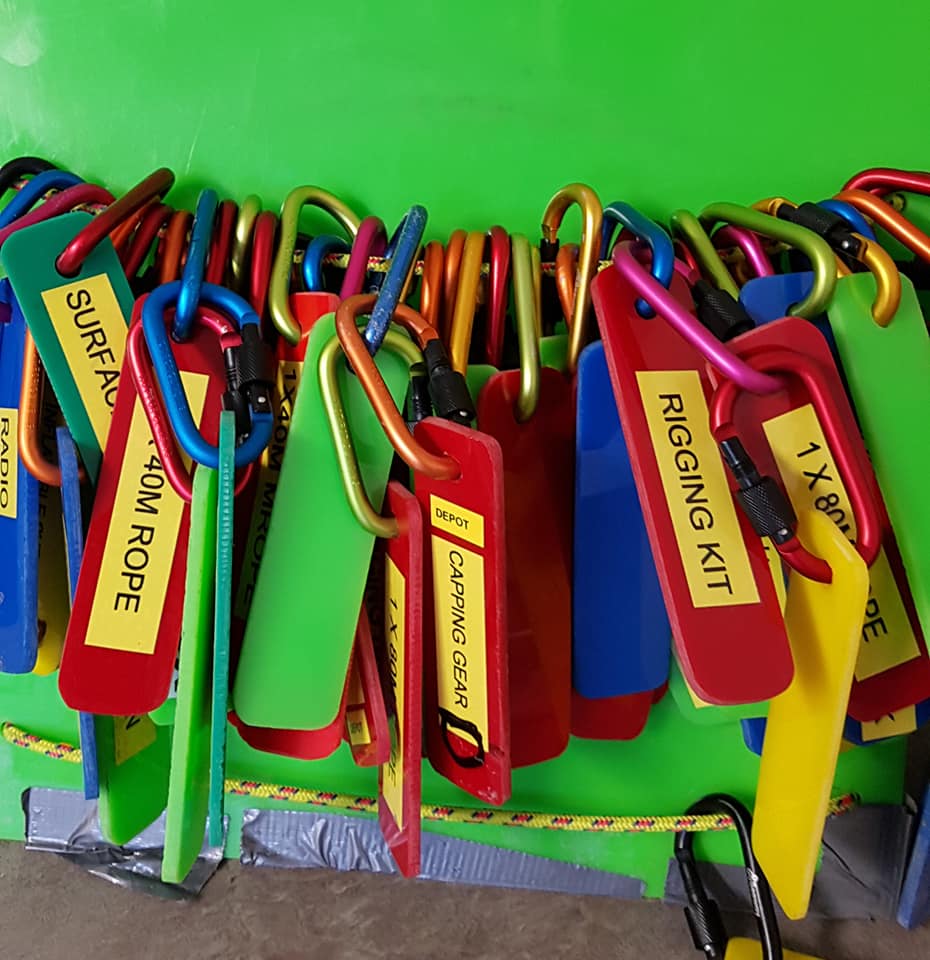 The incident required equipment not only from our own team, but also those assisting.
After the incident, all the equipment needed to be collected and returned to our Depot for cleaning and drying.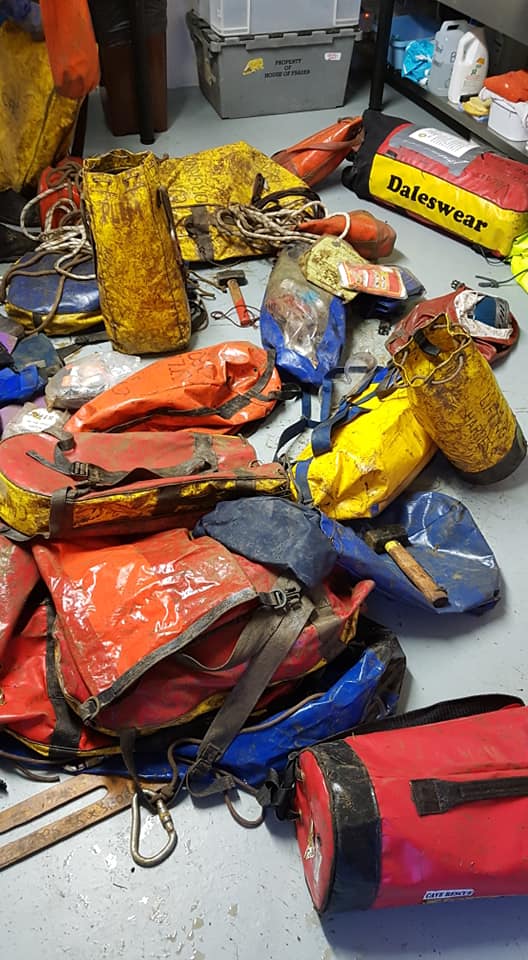 A task that is going to take several days to complete.