Another way you can help us to keep people safe on and under the hills, is to become Adventure Smart.
Below, we've listed some downloadable ready to print activities for children which will be fun and stimulating at the same time.
CROW says: stay safe in the hills by following Crow's advice – includes a picture of Crow for you to colour in yourself.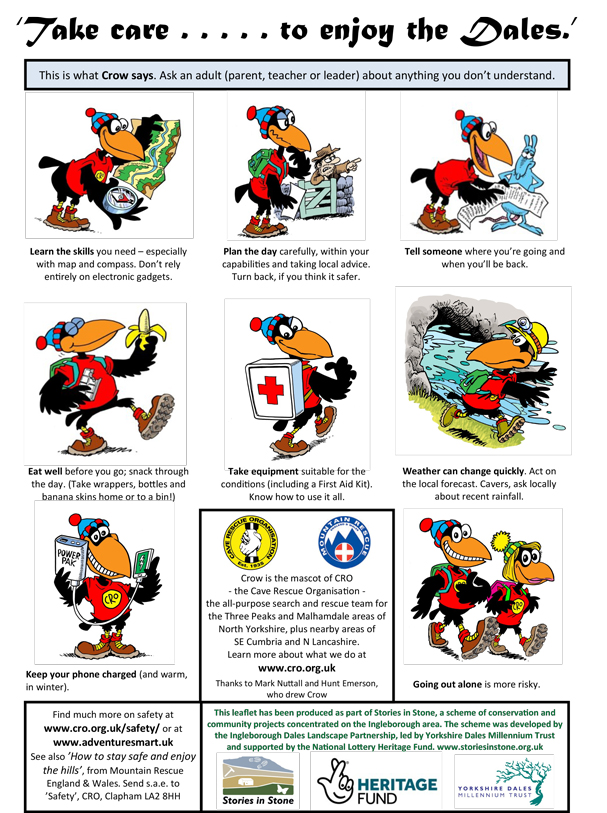 Here is a CRO Rescue Maze suitable for 4 to 8 year olds.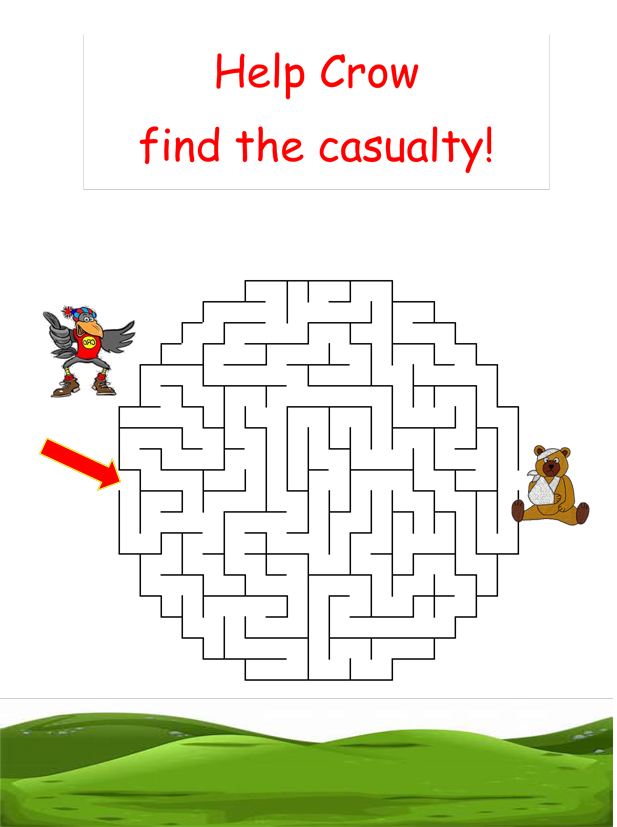 A Crossword and Anagram puzzle suitable for 7 to 13 year olds.