It's Wednesday, so it must be…Sheep Rescue!
The team were called by a caver who had discovered a sheep stuck in a 4 foot deep rift near Turbary Road, which he was unable to free by himself. The team members who attended used  small tools to remove a small amount of rock to improve access, and were able to release the sheep and bring it to the surface. The sheep was then able to rejoin the flock, none the worse for its experience. Volunteer hours: 10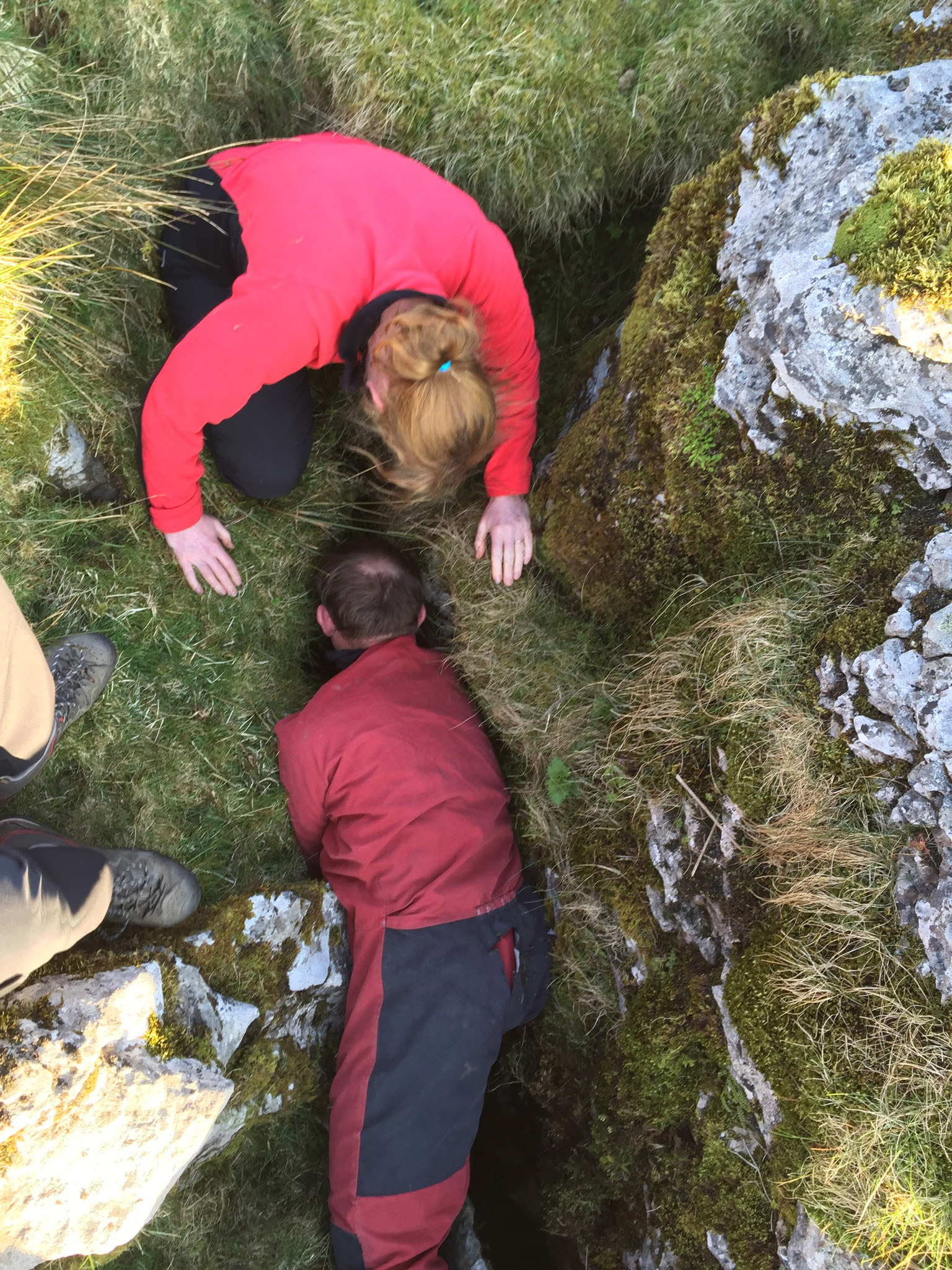 A tight space to get stuck headfirst – fortunately there was a sheep there first!